Introduction to the Student visa
Ready to start your study experience in Australia? Find all you need to know about getting a student visa below!
The goal of the student visa is to allow foreign students to undertake full-time education and training in Australia. This visa requires a student to stay for the duration of their related course in Australia.
This visa allows the student to stay in Australia and study for up to 5 years, and can lead to other visa opportunities in Australia!
What do I need to get one?
With the right information, applying for a student visa is easy! Below are the four simple steps to apply for a student visa:
Before you apply for a student visa, you will need to find an education provider and a course that will suit your needs.
As a result, it is worth mentioning that not all education providers offer courses that are accepted for the purpose of a student visa. The course has to be registered CRICOS (Commonwealth Register of Institutions and Courses for Overseas Students) to be valid.
How to find the best course for the student visa
With a range of more than 22,000 courses available to international students in Australia, it can be confusing to find the one that fits your needs.

If you don't know what course to study on your student visa, you can use our online search tool to find one, or if you prefer to speak with us we can help you through this process!

You can also book a free consultation with one of our experienced counsellors through this link.
Requirements
Finding your course is only the first step. To simplify things, we have listed the requirements to apply for your visa:
1. Enrol in a valid course (CRICOS)
As mentioned above, the first step is to choose a course and enrol in the school. Once you have chosen your course, you will then receive your Confirmation of Enrolment (CoE).
2. Receive your COE
After completing the enrolment process with the Australian CRICOS-registered provider, the institution will issue a CoE (Confirmation of Enrolment) which is a document that confirms that your enrolment has been successful.
3. Have a valid passport
To apply for your student visa, you need to have a passport with a minimum validity of 6 months.
4. Overseas Health Insurance Cover (OSHC)
If you are going to study in Australia, it is a condition of your student visa that you maintain Overseas Student Health Cover (OSHC) for the whole duration of your studies. There are many providers to choose from, and you can easily compare them through this link!
5. Write a GTE Letter
As suggested by its name, the Genuine Temporary Entrant Letter (GTE) is a letter that must be attached with your application and that justifies your intention to study in Australia. In this letter, the government wants to know the reasons that brought you to choose your course and study in Australia, and what your plans are after you finish your studies. This is a critical step where many students make mistakes so we've created a comprehensive guide below which explains the scope of this letter and how you can ace it!
6. Proof of Funds
Oftentimes, the government may ask for proof that you can cover your tuition fees and the cost of living in Australia. This can include flight tickets to return to your home country. The proof may also need to include the expenses for any dependents included in your application if you are applying with a partner or other dependants. You can find the breakdown of these costs below.
7. Genuine Intention to complete your course
As previously mentioned, the migration department wants to ensure that only genuine students are admitted to Australia. For this reason, if you are applying for a student visa, know that you should genuinely intend to complete the relevant period of study in Australia.
Types of Courses:
Australia offers a huge variety of courses to international students, with more than 22,000 course options available!

These courses generally fall in one of the following categories:
Secondary Education
English Language Courses
Vocational Education
Foundation Courses
Higher Education
Online or Distance Education
For more information about all the courses available to international students in Australia, click here!
Packaged Courses
Did you know that you can apply for two, three or more courses on your Student Visa? This is possible if there is a clear progression from one course to another. This process is known as packaging courses.

In order to study more than one course, you must have proof of enrolment (CoE) or show that your visa application does not require a CoE for each specific course.
Overseas Student Health Cover (OSHC)
For the duration of your time on a student visa in Australia, know that you must have an Overseas Student Health Cover (OSHC). This health insurance program is mandatory for all students who plan to study in Australia (restrictions to a few countries apply). 
As it will be asked in your visa application, you need to purchase an OSHC before your visa application starts. Also, it should cover you for the whole duration of your visa (including holidays).
The OSHC can be used to offset any future medical or hospital bills you may have during your stay in Australia. A few medicines and ambulance services can also be covered, depending on the OSHC you purchase.

The registered OSHC providers in Australia are:
CBHS International Health
Australian Health Management (AHM)
Bupa
nib Health Fund
Medibank Private
Allianz Global Assistance
If you want to compare the prices for these insurance providers and see what each policy offers, click here!

Genuine Temporary Entrant Requirement:
The genuine temporary entrant (GTE) requirement is an "honesty check" that all student visa applicants should provide to prove that they are temporarily coming to Australia. In this letter, you are letting the government know that you are coming to receive quality education and plan to use the student visa program exclusively for its purpose and not as a means to gain Australian residency.
When the Department of Home Affairs evaluates whether you are a genuine temporary entrant, one of the ways that the government evaluates your personal conditions is through your GTE Letter. A GTE Letter must be written in English, and should explain why you decided to study in Australia in detail.
What should a GTE Letter include?
1. An Introduction
Start the letter by introducing yourself – say your name, where you are from and where you live.
2. Ties and Family
Does your family live in your home country? What do they do? How is your relationship with them? Or do you close friends back home? Do you own properties such as lands, vehicles, or others? Try to give details about what links you to your home country and how your life will probably continue there after you finish your studies.
3. Academic Background
Give details of what have you studied, what university you have attended, and when you have finished your course. Other significant courses taken may be also good to include if they can support your chosen course in Australia.
4. Work Experience
Where have you worked in the past? Why is this work experience important to your future studies? Try to include information about any work experience that may be relevant to your studies.
5. Study Choice in Australia
Why have you decided to study this course? Explain the reasons for your choice and speak about the subjects that will be taught during the course. We highly suggest that you include units in the course that interests you and that can be useful in your field and future professional experience.
6. Financial Aspects
Who is going to pay for your studies and cost of living in Australia? Will you be the one paying for it? Where will you get the money you are going to use during the exchange? Will anybody financially support you? Give details on how you are planning to fund all your expenses in Australia.
7. Objectives after your studies
This section will give details about your objectives after finishing your studies. In broad terms, the goal is to explain how you will use your study experience improve your qualifications and professional experience. You can also talk about how it will give you an advantage since your main goal is to live and work in your home country.
Our team can help you with your application for free. Contact us for more information.
How can I apply for a student visa?
You can apply for your visa online through the Department of Home Affairs website. To do so, head to https://online.immi.gov.au/ to create an account and follow the instructions to complete your application.

If you need assistance with your application, we are registered education agents that have the support of migration agents in the application process. We can provide free assistance so contact our team and we will be happy to help you with any questions you may have!

Financial Capacity
As a student, you need to have enough money available to pay for your course tuition fees, travel and living expenses for you and your accompanying family members while you are in Australia. Not all nationalities will have to prove availability of funds, and whether or not you need to provide proof of funds can also depend on your personal circumstances.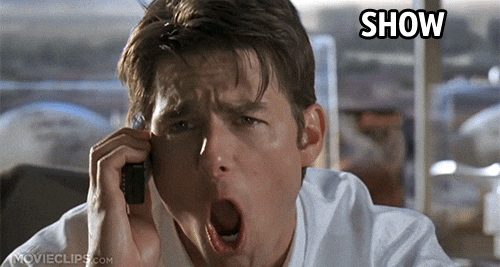 The government estimates that in order to cover your expenses as a student in Australia, a student needs to cover:
The living costs of your first year in Australia: AU$21,041 (annual living costs). If you are planning to study for less than one year, you will need to divide annual living costs by the amount of months you will be living in Australia.
Travel expenses: The cost of flight tickets to return to your home country and if you are outside Australia, to travel to Australia as well.
Tuition fees: Proof that you can afford your tuition fees for the first year.
If you are applying for this visa with a partner or other dependants, the cost of their living will need to be included as well.
For more information about financial capacity on a student visa, visit the DHA website, or contact us.
Advantages of the student visa
There are many benefits of studying in Australia! Other than the fact that Australia provides high quality education, some of the benefits are the ability to work part time to help you pay for your studies, the fact that the visa has no age limit, and many more! Read more about these advantages and insights in our list of 5 reasons why you should study in Australia.
Response time
The government processing times may vary depending on the type of course you are applying for. Below is a breakdown of the processing times according to course:
Independent ELICOS Sector
75% of applications in 90 days
90% of applications in 5 months
Vocational Education and Training Sector
75% of applications in 3 months
90% of applications in 5 months
Higher Education Sector
75% of applications in 90 days
90% of applications in 4 months
COVID-19 and Student visas
Travel Restrictions:

Travel restrictions to Australia are still in place. Find more information through this link.
Student Visa Fees:
To help students whose course was delayed due to COVID-19, the government will waive the visa application fee, allowing them to extend their visa and finish their course. This will be available to students who held a student visa on or after 1 February 2020 and who couldn't complete their course within their original visa validity due to the impacts of COVID-19.
See full details on this visa and the government advice on this link.
If the process sounds hard, feel free to reach out to our team and we will be happy to assist you for free!